Be Well.
Be Strong.

Be Happy.
Discover how we'll transform your life, career and relationships. By taking a holistic approach you can go from surviving to thriving each day.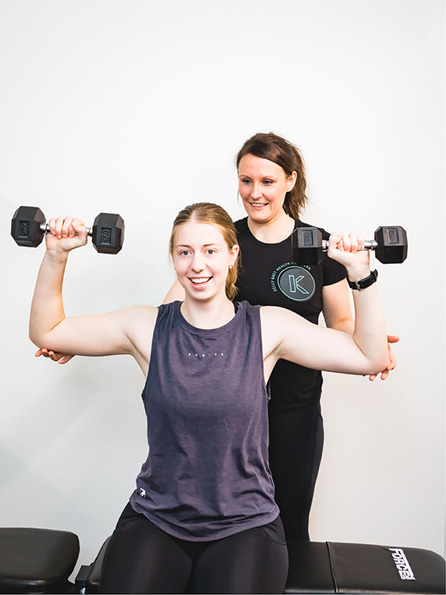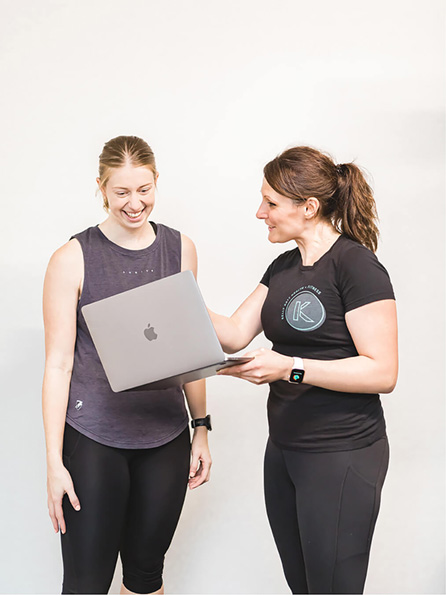 Your first step to a happier & healthier lifestyle.
Kelly Batt Health & Fitness – Physical Preparation Coach Brisbane.
It's time to prioritise your health and start looking after yourself with
sustainable training programs

designed for your hectic schedule.
When you're working 50+ hours a week, looking after a family and trying to maintain some sort of a social life, making time to work out is usually at the bottom of your to-do list – I get it, you're busy.

Whether you're sitting in front of a computer for 9+ hours a day, stressing about meeting deadlines or feeling physically and mentally exhausted by the day to day, working out and building a strong body and mind is the best way to let off steam and clear your busy mind.
Individual Coaching Sessions
With 3 types of programs to suit your busy lifestyle, you can choose the level of support you need to reach your goals.
Get the accountability you need to succeed with individual & group sessions to keep you on track to smashing your goals and creating healthy habits.
The right level of challenging and achievable programs that'll make sure you get the results you want and make the most of the time you put in.
Kelly is always there to support me! Not only having the extra motivation to keep me accountable but having a coach that if I have a question about how I'm moving, how I need to recover and if I need to change my plans the best ways to do this!
Each session I'm progressing not only my strength but flexibility, speed and volleyball! 3 years ago I used to do 10-15 mins of flexibility before training and my 10-15 mins turned into 3 mins as it wasn't a priority and now I complete 3-4 hours a week of flexibility!
Thank you to you and the team for everything you do and for the community you have built!
Meet your physical preparation coach:
Your coach, mindset mentor &
positive reinforcement.
With over 10 years experience as a physical preparation coach I've helped many clients whether they have had a busy schedule, previous injuries or looking to make a change improve their lives, careers and relationships by training their body and their mind.

Specialising in all areas of physical preparation, including flexibility training, strength training, nutritional advice, supplements, and recovery you'll discover which techniques work best for you and how to get the most out of your week. Without spending hours at the gym each day, you'll have more 'you' time, you'll improve performance and be well, strong and happy!
It's time to make your
physical health

a way of life. When you're physically well, you feel good.
And when you feel good, your confidence, performance, impact and relationships improve. And when those things happen, physical health becomes a way of life, not a chore or a failed intention.
Sign up for a healthy dose of fitness, mindset & nutrition tips: